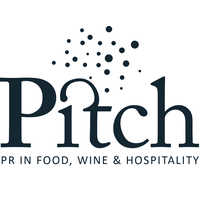 A trendsetting agency focussed on promoting food, wine brands and hospitality labels in the Benelux.For more than ten years we have a strong focus on the foody business and wework on cases that excel in taste, innovation, sustainability and strong price/quality.In a cost effective way we can reach the maximum number of consumers orprofessionals, for every budget. We stream content, strengthen brands, reachthe target audience and deliver measurable communications and PR results.
Germany, Austria & Switzerland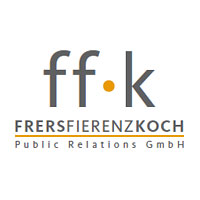 ff.k is a PR agency working in food & beverage, especially wine. We are your personal consultants for Public and Media Relations in Germany, Austria and Switzerland: We are all studied PR personalities, complementing each other perfectly and forming an experienced, dynamic team: People, who trust each other, work well together, laugh and appreciate culinary delights with a glass of wine. We conduct your projects passionately and professionally and always strive to achieve the best results.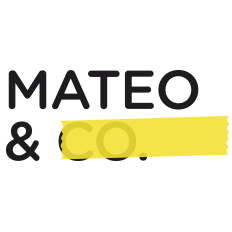 Mateo&co was founded as an agency back in 2000. Today it stands as Spain's leading strategic consultancy firm for branding, marketing and communications – specializing in food and gastronomy. Mateo&Co has clients all over the world including well-known brands, investment funds, international hotel chains and large real estate groups, all of whom seek to position themselves within the culinary world and explore the possibilities there. The firm also works and has worked with some of the most sought-after chefs in the international scene, like Mauro Colagreco, whose restaurant Mirazur is currently the best in the world, according to the 50 Best list, Rodolfo Guzmán of Boragó (Chile), Ana Roš of Hiša Franko (Slovenia), and Eneko Atxa or Ángel León, whose restaurants earned 3 Michelin Stars each. A long list of Spanish chefs rounds out the list, as well as the firm's own projects, including MadrEAT (the biggest street food festival in Spain) and In Residence, a pop-up restaurant for international chefs, which was launched in 2016 by Grant Achatz, and has been held every year since. Recently, the firm reinforces the Vocento´s gastronomy division, being Vocento the leading listed media companies in Spain which in the past 2 years acquired and organised the two main Gastronomy Congresses in Spain: Reale Seguros-Madrid Fusión & San Sebastián Gastronómika. 

Phipps is a brand communications agency based in London that specialises in food and drink. Phipps has both deep sector knowledge and broader PR, event, social and influencer marketing skills to create award winning campaigns that get people talking. We are one of the most awarded food and drink agencies in the UK which means that we attract great clients and an unrivalled team. We are renowned in our industry for our unsurpassed media and influencer contacts and being well-connected gives us the insight to build memorable campaigns.

Teuwen Communications is an award-winning food, wine and spirits communications agency with influence across the United States. We believe the best products and the people behind them exude a sense of place and an identity honed by environment and experience. It's our passion and our mission to communicate the authenticity and value of our clients and help them grow through strategic and creative integrated marketing.

Kitchen PR is a specialized PR office in food and drinks. Working on strategic and tactical communication campaigns with companies and professionals. We have an extended experience of communication and PR for Alcoholic drinks, FMCG products, Restaurants, Hotels, Experiences, Cooking Books, Food Festivals and Kitchen Equipment's. Our services also include management for chefs and culinary professionals.
Prat PR is a communications agency that uses creativity and curiosity to create conversation about your brand, organisation or product. In fact, "prat" means "talk" in Swedish. Firmly based on target audience insight, we develop communications solutions that get people talking – and ultimately contribute to your business goals.

House of Wine (Vinrejser) is an experienced agency for wine PR, promotion and consultancy. Our longstanding experience with the Danish wine market and our excellent contacts to the wine trade, Horeca and the Danish wine & lifestyle journalists, make us the natural choice if you look for a professional and reliable partner in Denmark. We do press releases, Social Media, event organisations and marketing reports. Clients can select the entire package or one or more activities. Besides our own services, we work with a solid and reliable network of partners and subcontractors. 

SOFOOD is a French marketing and communication consultancy dedicated to the food industry. SOFOOD offers consulting services to food brands looking for tailor-made services, from strategic planning to development of communication tools PR, Brand Content & Social Media.

SOWINE is a marketing and communication agency, leader in France in terms of consultancy dedicated to wine, champagne and spirits. Founded in 2006 by Marie Mascré and Sylvain Dadé, SOWINE brings comprehensive support and consulting services, ranging from brand strategy (incl. strategic planning) through to developing communication tools (incl. PR, events, digital, social media, advertising).

We are a boutique communications and events agency formed by professionals with a solid background in marketing and communication, sommeliers, beer tasters and lovers of food and drink. After more than 15 years of specialization, we use passion and skills to design bespoke projects for our demanding customers, mainly in the wine, beer and hospitality industry.

People PR is an agency providing PR & marketing projects with strong food profile. We help international partners to handle all aspects of marketing communication and advisory on Polish market. We run food, drinks and agriculture campaigns. We delivered award-wining PR campaigns covering: Consumer PR, Trade PR, Market Research, HCP's comm. We offer all-you-need services such as: social listening & analysis, media relations, social media, influencers marketing, chefs relations, event, trade exhibitions & missions, content marketing etc.